YELLOW SULPHUR 225g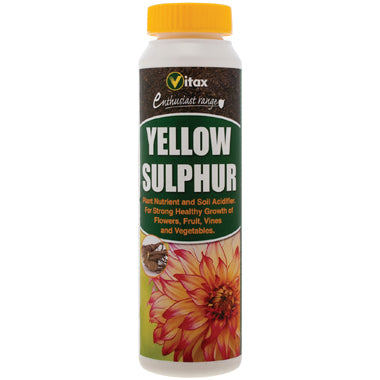 YELLOW SULPHUR 225g
Sulphur deficiency shows a yellowing between the veins and around the margins of the youngest leaves and can increase a plant susceptibility to a range of diseases like powdery mildew and blackspot on roses.
Low stock - 10 items left

Inventory on the way
We operate our own delivery service within 12km of the garden centre for €15, for this service we can deliver you any item from Windyridge. 
Outside of this radius we out source couriers, we cannot unfortunately ship a lot of bulkier items such as large pots, composts and many of our more delicate living things. 
An Post Delivery, Seeds & books - €1.50
Standard Parcel via An Post* €6.00
Local Delivery, 12km of Windyridge - €15.00
Pallet Nationwide** - €49.00**This will be automatically added to your cart for BBQ's and larger items