WEEDFREE PLUS RTU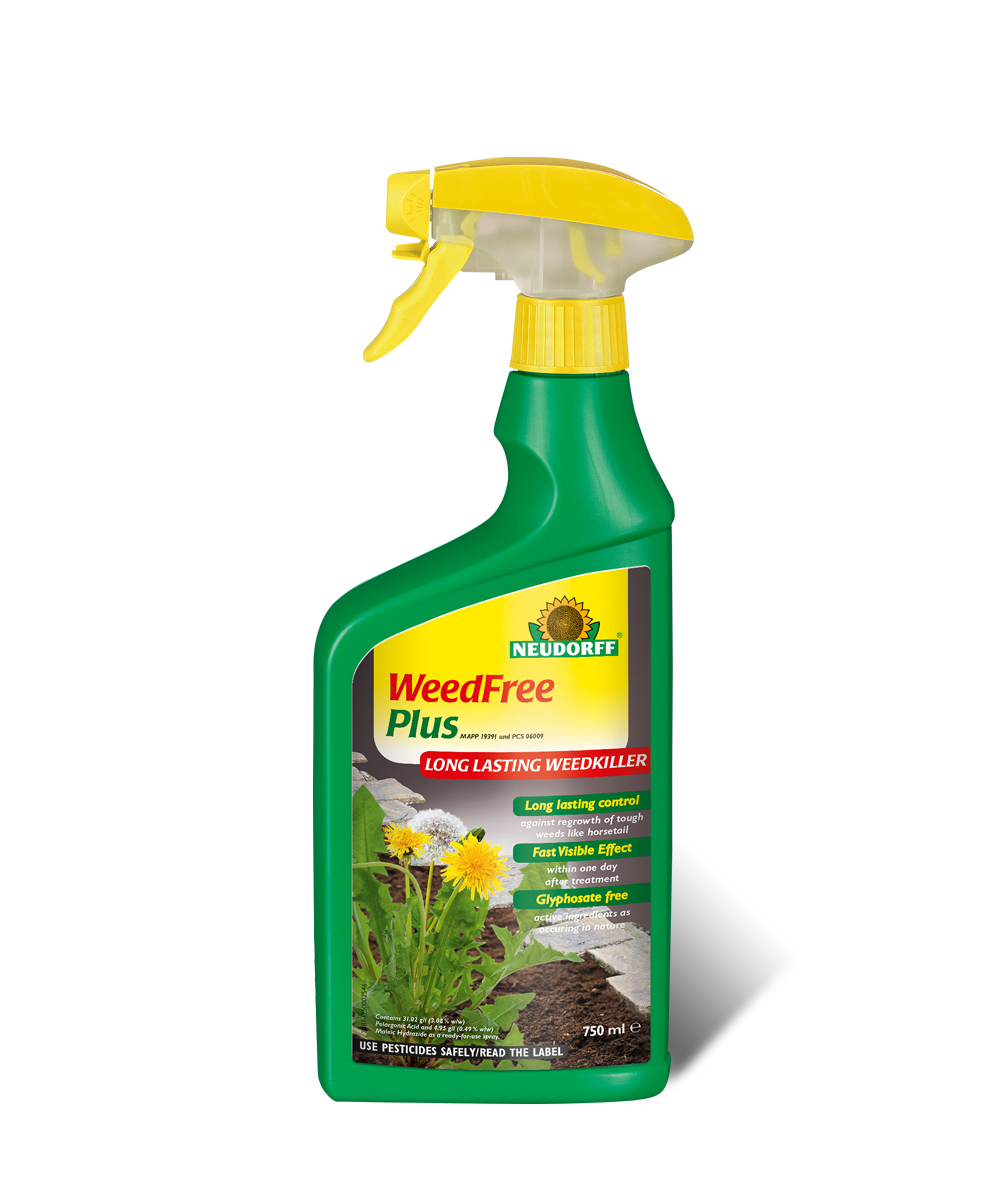 WEEDFREE PLUS RTU
Regular price
€1195
€11.95
Neudorff's WeedFree Plus is a complete herbicide for both weeds and grasses. It works against a wide variety of annual and perennial weeds and is also effective against stubborn weeds, e.g. Stinging nettle, Dandelion, Thistle, Chickweed, Bluegrass, Field horsetail, Plantain and Ground Elder / Goutweed. The unique combination of two active ingredients, pelargonic acid and maleic acid hydrazide, create a weedkiller that is both fast-acting and long-lasting against weed regrowth.
In stock, ready to ship

Inventory on the way
We operate our own delivery service within 12km of the garden centre for €15, for this service we can deliver you any item from Windyridge. 
Outside of this radius we out source couriers, we cannot unfortunately ship a lot of bulkier items such as large pots, composts and many of our more delicate living things. 
An Post Delivery, Seeds & books - €1.50
Standard Parcel via An Post* €6.00
Local Delivery, 12km of Windyridge - €15.00
Pallet Nationwide** - €49.00**This will be automatically added to your cart for BBQ's and larger items