Topbuxus Health 10tabs NL/UK/DU/FR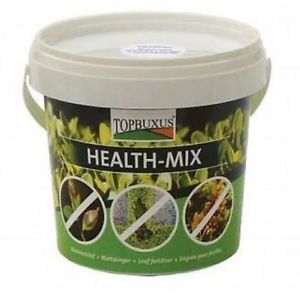 Topbuxus Health 10tabs NL/UK/DU/FR
Regular price
€1895
€18.95
TOPBUXUS Health-Mix is specially developed to repair a fungal infection, it burns the fungal spores so that the Boxwood plant can quickly produce new leaves again, even if all the leaves have fallen off but the branch is still green, the Boxwood plant will fully recover.
Treat your Boxwood monthly from mid-March to mid-November with TOPBUXUS Health-Mix. This will make your Boxwood healthier and stronger and more resistant to diseases and pests. 

In stock, ready to ship

Inventory on the way
We operate our own delivery service within 12km of the garden centre for €15, for this service we can deliver you any item from Windyridge. 
Outside of this radius we out source couriers, we cannot unfortunately ship a lot of bulkier items such as large pots, composts and many of our more delicate living things. 
An Post Delivery, Seeds & books - €1.50
Standard Parcel via An Post* €6.00
Local Delivery, 12km of Windyridge - €15.00
Pallet Nationwide** - €49.00**This will be automatically added to your cart for BBQ's and larger items