Tillandsia xerographica, Airplant 12 CM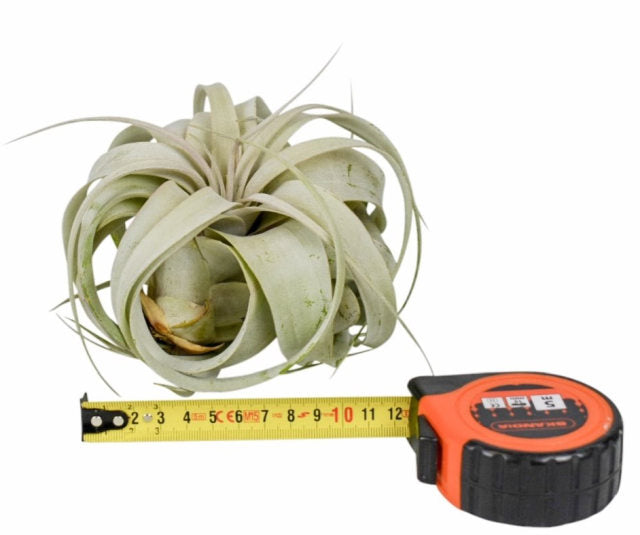 Tillandsia xerographica, Airplant 12 CM
Regular price
€1595
€15.95
Description: This air plant is a stunner. No soil required, you can positively grow it anywhere as long as it is bright enough.
They are easy to grow as long as you respect their water requirements.
Height and Spread: 0.2 x 0.2 on average
Light requirement: Grow in a bright room with plenty of indirect sunlight, will tolerate a bit of direct sun as well.
Water requirement: In their natural habitat, these epiphytic plants (they grow on trees). Use preferably rainwater if available or filtered tap water and mist regularly (everyday if necessary - it depends on the temperature in the room)
Soil: none
Minimum Temperature: 13 °C
Price per plant 
In stock, ready to ship

Inventory on the way
We operate our own delivery service within 12km of the garden centre for €15, for this service we can deliver you any item from Windyridge. 
Outside of this radius we out source couriers, we cannot unfortunately ship a lot of bulkier items such as large pots, composts and many of our more delicate living things. 
An Post Delivery, Seeds & books - €1.50
Standard Parcel via An Post* €6.00
Local Delivery, 12km of Windyridge - €15.00
Pallet Nationwide** - €49.00**This will be automatically added to your cart for BBQ's and larger items