Sea Mineral Grow NPK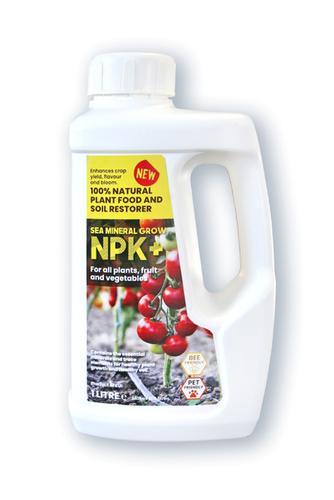 Sea Mineral Grow NPK
Regular price
€1295
€12.95
Made with a sea mineral concentrate. Contains essential minerals and trace elements for healthy plant growth.
Boosts nutritional Values of plants
Restores depleted soils of essential minerals and trace elements
Enhances flavour of fruit and vegetables
Increases crop yields
Makes your grass greener and roots stronger so less irrigation is needed
Increases insect resistance
Bioavailable for fast absorption
No harm full run off
Bee and pet friendly
SMG NPK+ is suitable for:
All plants, fruit and vegetables
Golf courses
Gardens
Hydroponics
Sporting grounds
Ponds
Horticulture & agriculture
In stock, ready to ship

Inventory on the way
We operate our own delivery service within 12km of the garden centre for €15, for this service we can deliver you any item from Windyridge. 
Outside of this radius we out source couriers, we cannot unfortunately ship a lot of bulkier items such as large pots, composts and many of our more delicate living things. 
An Post Delivery, Seeds & books - €1.50
Standard Parcel via An Post* €6.00
Local Delivery, 12km of Windyridge - €15.00
Pallet Nationwide** - €49.00**This will be automatically added to your cart for BBQ's and larger items