Maxicrop Plus Seq. Iron 500ml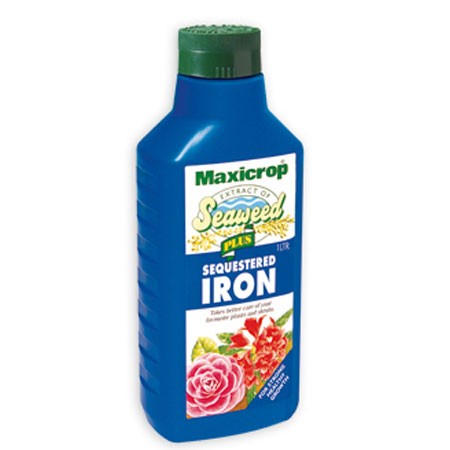 Maxicrop Plus Seq. Iron 500ml
Regular price
€1195
€11.95
The garden is your little corner of the world and with a bit of care and planning you can really turn it into something to be proud of! Use Maxicrop Plus Sequestered Iron on all your favourite shrubs and plants to stimulate a strong healthy growth.  This unique double value combination of pure Seaweed Extract plus readily available Sequestered Iron will help produce dark green foliage and more intense flower colour. Simple, safe and economical to use throughout the growing season, it will correct iron deficiency and prevent yellowing of leaves, especially in acid-loving plants such as azaleas, camellias, rhododendrons and heathers.
In stock, ready to ship

Inventory on the way
We operate our own delivery service within 12km of the garden centre for €15, for this service we can deliver you any item from Windyridge. 
Outside of this radius we out source couriers, we cannot unfortunately ship a lot of bulkier items such as large pots, composts and many of our more delicate living things. 
An Post Delivery, Seeds & books - €1.50
Standard Parcel via An Post* €6.00
Local Delivery, 12km of Windyridge - €15.00
Pallet Nationwide** - €49.00**This will be automatically added to your cart for BBQ's and larger items