GS Plum Maggot Monitoring Trap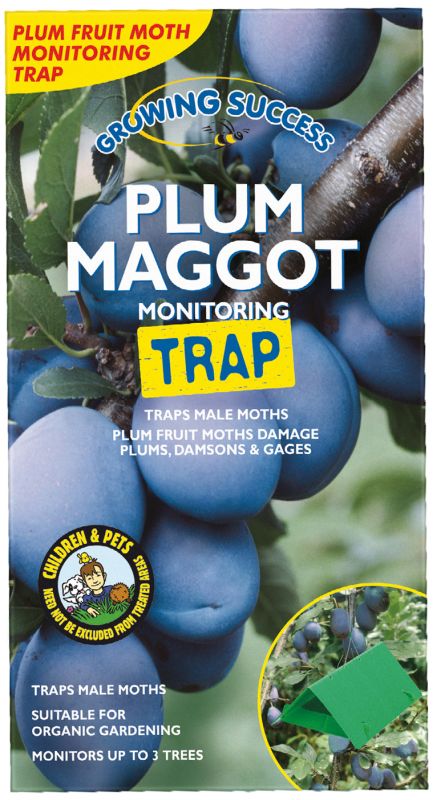 GS Plum Maggot Monitoring Trap
Regular price
€1595
€15.95
The main cause of maggot damage in plums, damsons and gages is due to caterpillars produced by the plum fruit moth. In winter female moths lay eggs in trees. The eggs hatch out into caterpillars which feed on fruit in early summer. The monitoring trap allows gardeners to assess the infestation problem and treat with a suitable insecticide if necessary. Pheromone based trap to collect moths and prevent damage to plum, damson and gage trees. Does not attract beneficial insects. Pesticide free and suitable for organic gardening.
Low stock - 7 items left

Inventory on the way
We operate our own delivery service within 12km of the garden centre for €15, for this service we can deliver you any item from Windyridge. 
Outside of this radius we out source couriers, we cannot unfortunately ship a lot of bulkier items such as large pots, composts and many of our more delicate living things. 
An Post Delivery, Seeds & books - €1.50
Standard Parcel via An Post* €6.00
Local Delivery, 12km of Windyridge - €15.00
Pallet Nationwide** - €49.00**This will be automatically added to your cart for BBQ's and larger items