Evergreen Ferns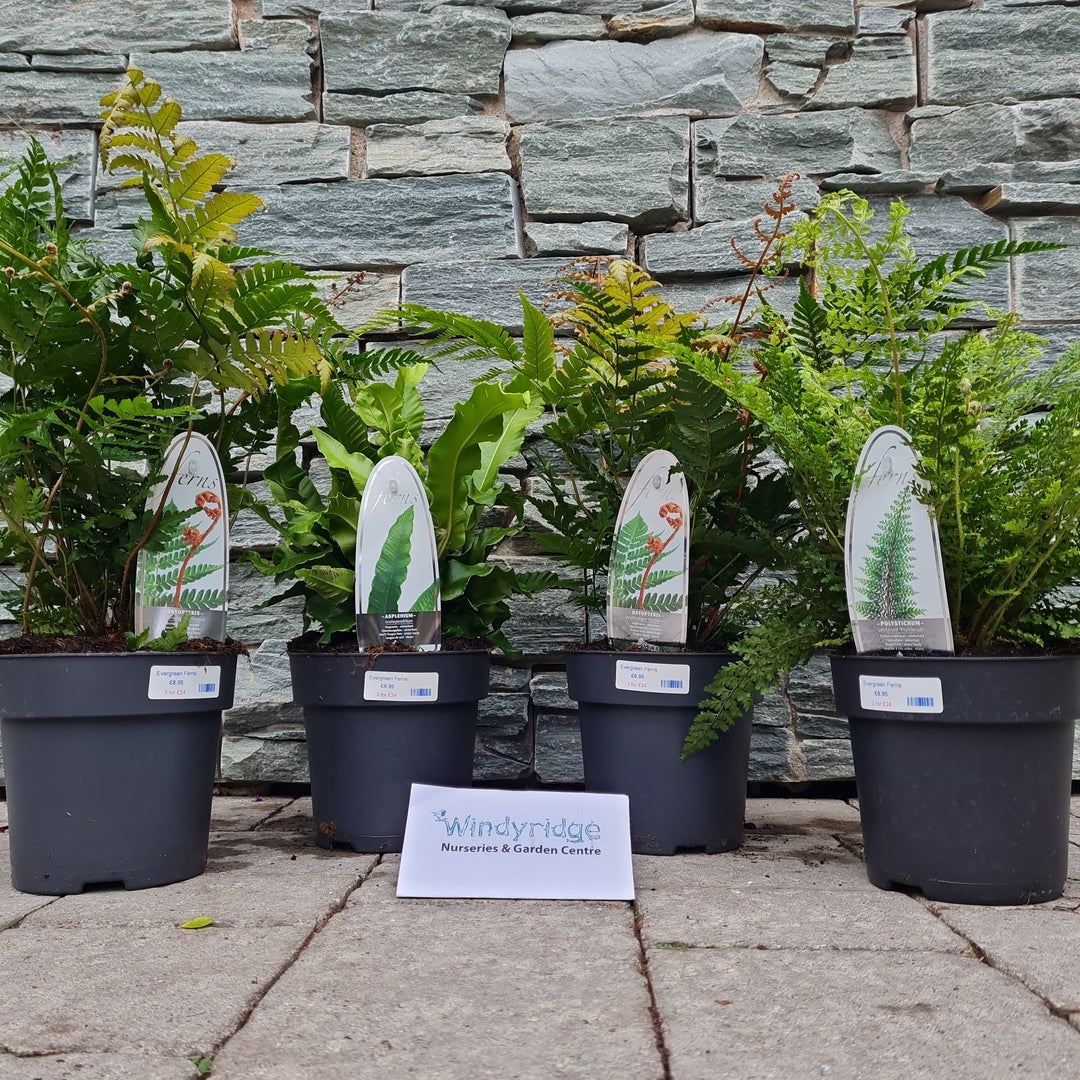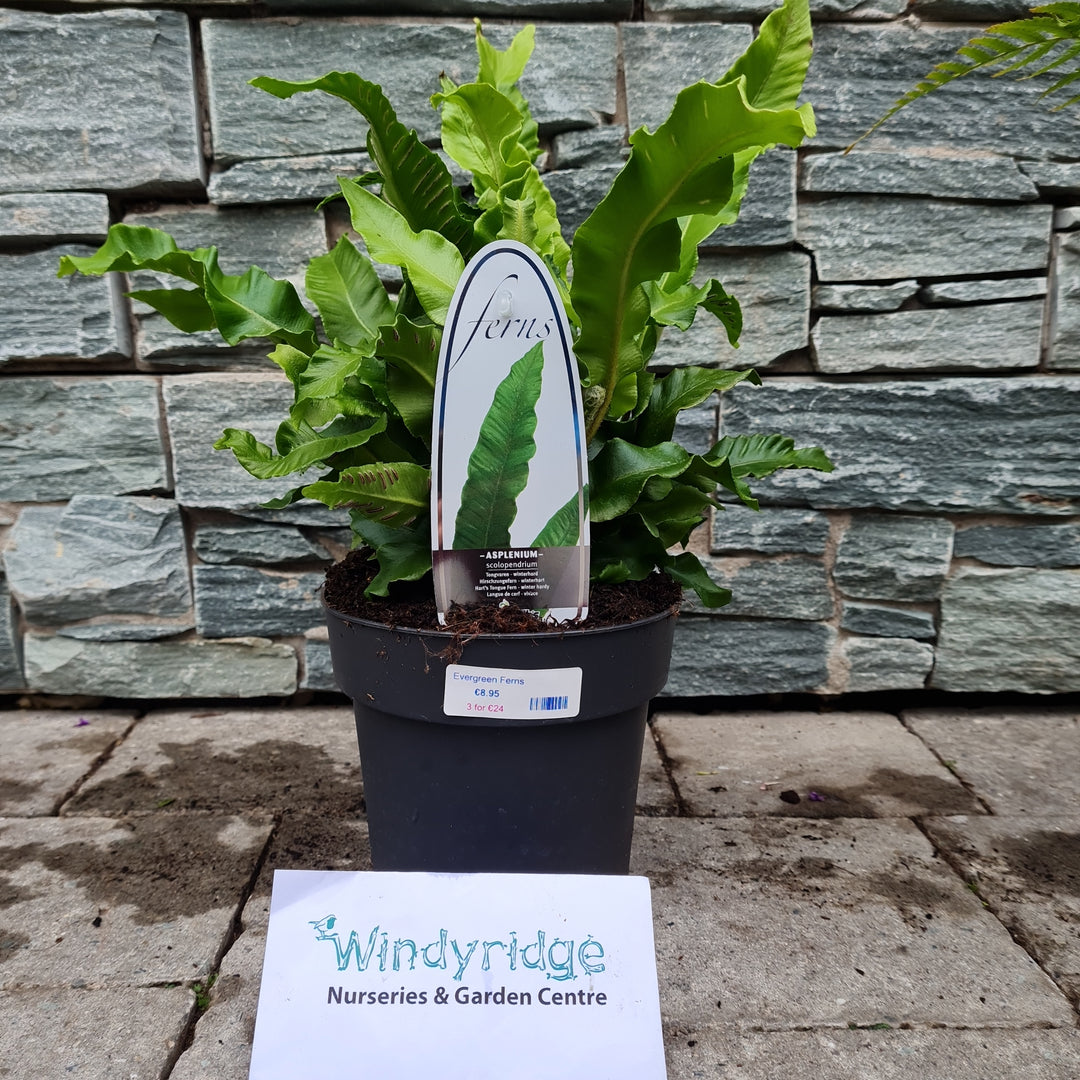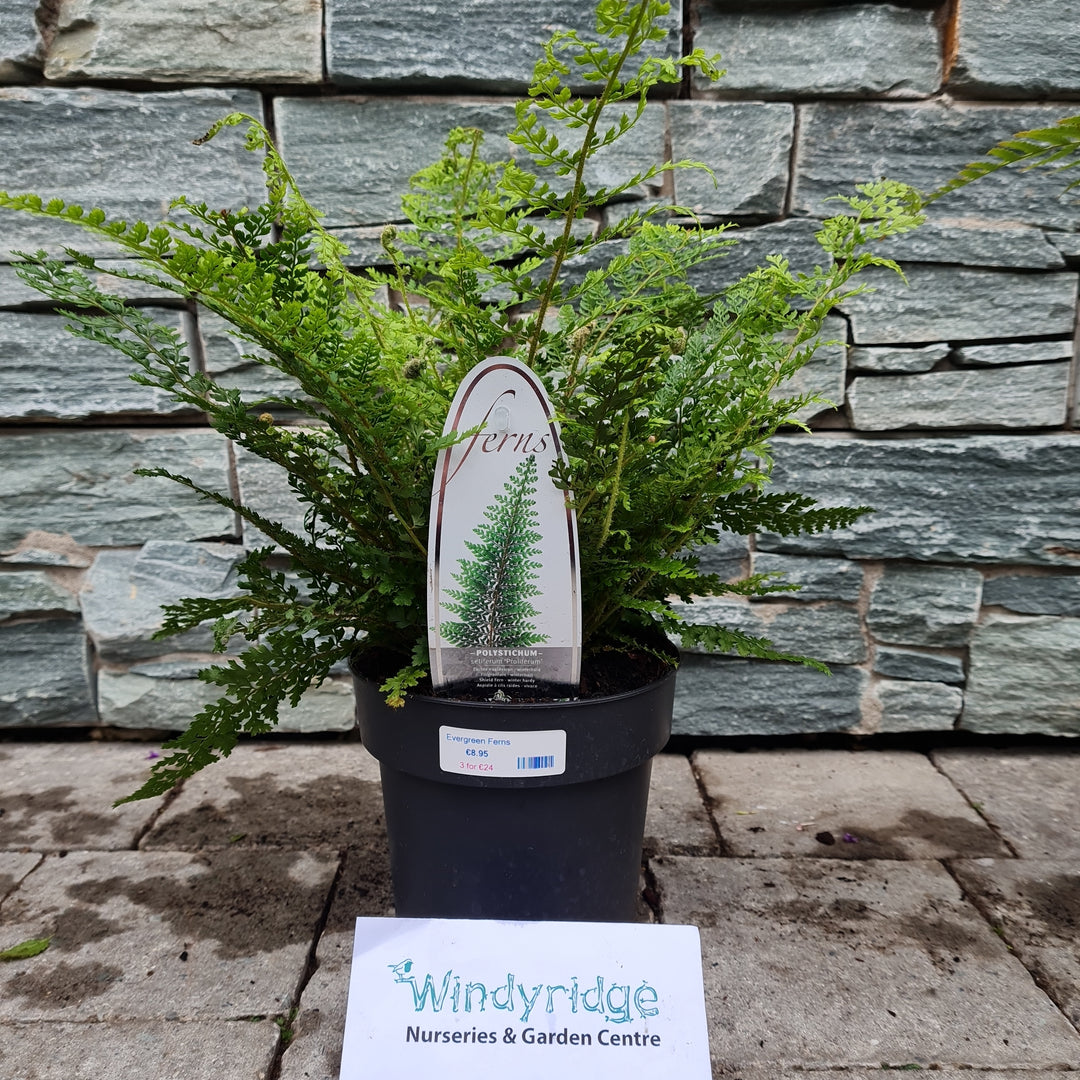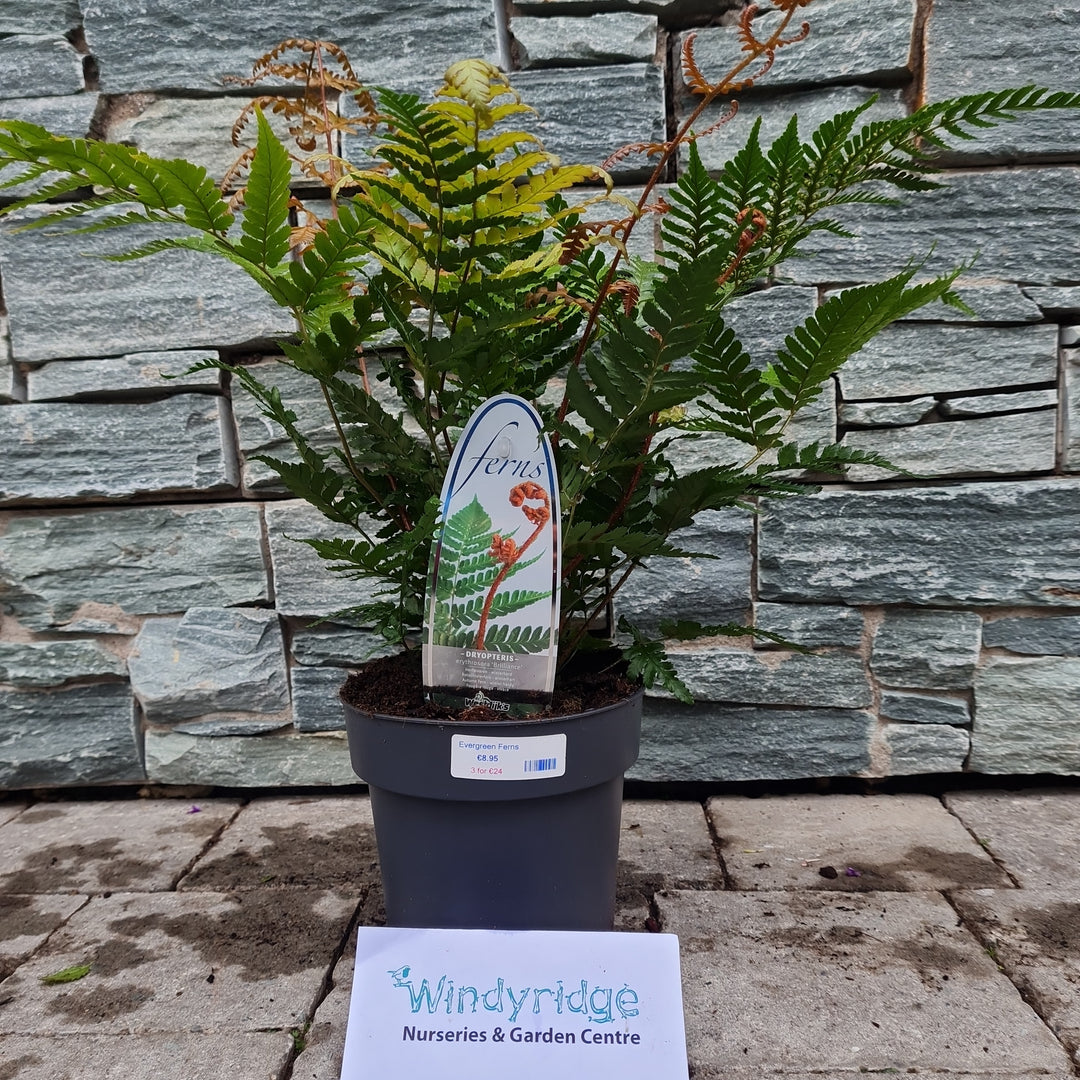 Evergreen Ferns
Evergreen Ferns - Description
Potted Asplenium nidus
Common Name: Evergreen Fern
Other names: Bird's Nest Fern, Crow's Nest Fern
Indoors or Outdoor: Suitable for both indoor and outdoor cultivation
Size: Each potted fern measures approximately 30-40 cm in height.

Evergreen Ferns - Delivery
Delivery info: We carefully package and deliver the Evergreen Ferns to your doorstep within 5-7 business days. Our packaging ensures the plants arrive in excellent condition, ready to thrive in your garden.

Evergreen Ferns - Characteristics
Mature Size: These ferns can reach a mature height of 60-90 cm with a spread of 60-90 cm.
Evergreen or deciduous: Evergreen, providing lush green foliage year-round.
Preferred position: Partial to full shade, avoiding direct sunlight exposure.
Shape - Plant Characteristics: The fronds of the Evergreen Fern arch gracefully, resembling a bird's nest, which gives it its common name.
Hardy or not Hardy: Moderately hardy, suitable for milder climates.
Diseases: Resistant to most common fern diseases.

Evergreen Ferns - Uses
Uses in Garden: Ideal for adding a touch of natural beauty to shaded areas of your garden or as an eye-catching potted indoor plant. Great for creating a tropical ambiance.

Evergreen Ferns - Characteristics
Preferred planting aspect: Prefers a sheltered spot with dappled sunlight.
Is it Frost Hardy: Not fully frost-hardy; protect from severe cold or frosty conditions.
Fast or slow Growing: Slow-growing, which helps maintain its compact and attractive appearance.
Pruning advice: Remove old or damaged fronds regularly to encourage new growth and maintain its neat appearance.

Evergreen Ferns - Planting Instructions
Sowing Time: Plant the ferns in spring or early autumn for the best results.
Instructions: Prepare a well-draining soil mix rich in organic matter for planting the ferns.
Trench Preparation: Dig a shallow trench and amend it with compost before planting.
Positioning of Plants: Place the ferns in the trench, ensuring the crowns are level with the soil surface.
Plant Spacing: Space multiple ferns approximately 60-90 cm apart to allow for proper growth.
Pruning Instructions: Prune dead or damaged fronds as needed to promote healthy growth.

Facts About Evergreen Ferns
Irish specific facts about product: Evergreen Ferns thrive in Ireland's mild climate and are a popular choice for shaded gardens and indoor spaces.
Measurements in the metric system: Plant height is approximately 30-40 cm, and mature size can reach 60-90 cm in height and spread.

In stock, ready to ship

Inventory on the way
We operate our own delivery service within 12km of the garden centre for €15, for this service we can deliver you any item from Windyridge. 
Outside of this radius we out source couriers, we cannot unfortunately ship a lot of bulkier items such as large pots, composts and many of our more delicate living things. 
An Post Delivery, Seeds & books - €1.50
Standard Parcel via An Post* €6.00
Local Delivery, 12km of Windyridge - €15.00
Pallet Nationwide** - €49.00**This will be automatically added to your cart for BBQ's and larger items