Birdhouse wren silhouette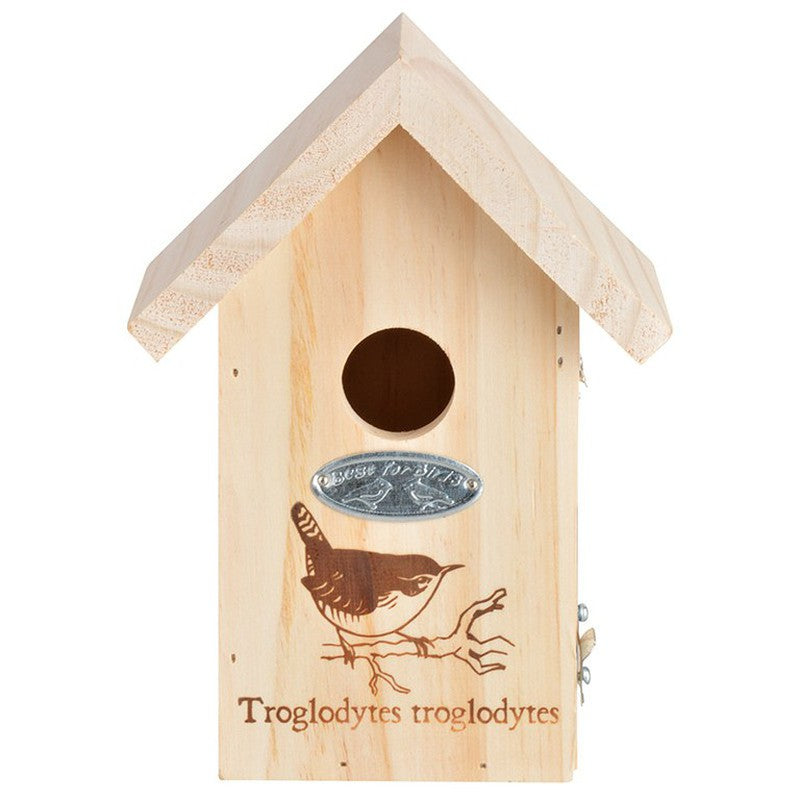 Birdhouse wren silhouette
Regular price
€1495
€14.95
The burnt in silhouette and Latin name indicate that this house is meant for the Eurasian Wren. It provides a good place to nestle and helps maintain or bring back a population in an area. During the winter time this birdhouse will often provide birds with a place to hide from the bad weather. Place this nesting box on a tree or wall, up 2 meter (6.6 ft) high, in a well hidden location covered by dense shrubbery or vines, in a quiet and somewhat sheltered spot (aka not directly in the sun or on the rainside) with a free flight path for the bird. Due to the territorial behaviour of the birds it is best to hang the nesting box at a minimum of 10m (32 ft) away from nesting boxes of the same species and at a minimum of 3m (10 ft) away from feeding houses. Autumn is the best time to clean the birdhouse. Pinewood. L 11.2 x W 14.4 x H 19.7cm.
Low stock - 6 items left

Inventory on the way
We operate our own delivery service within 12km of the garden centre for €15, for this service we can deliver you any item from Windyridge. 
Outside of this radius we out source couriers, we cannot unfortunately ship a lot of bulkier items such as large pots, composts and many of our more delicate living things. 
An Post Delivery, Seeds & books - €1.50
Standard Parcel via An Post* €6.00
Local Delivery, 12km of Windyridge - €15.00
Pallet Nationwide** - €49.00**This will be automatically added to your cart for BBQ's and larger items