Acer pal. Bihoo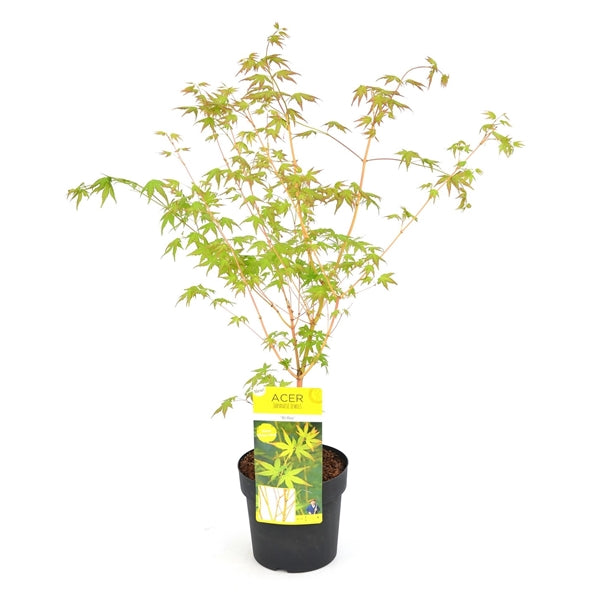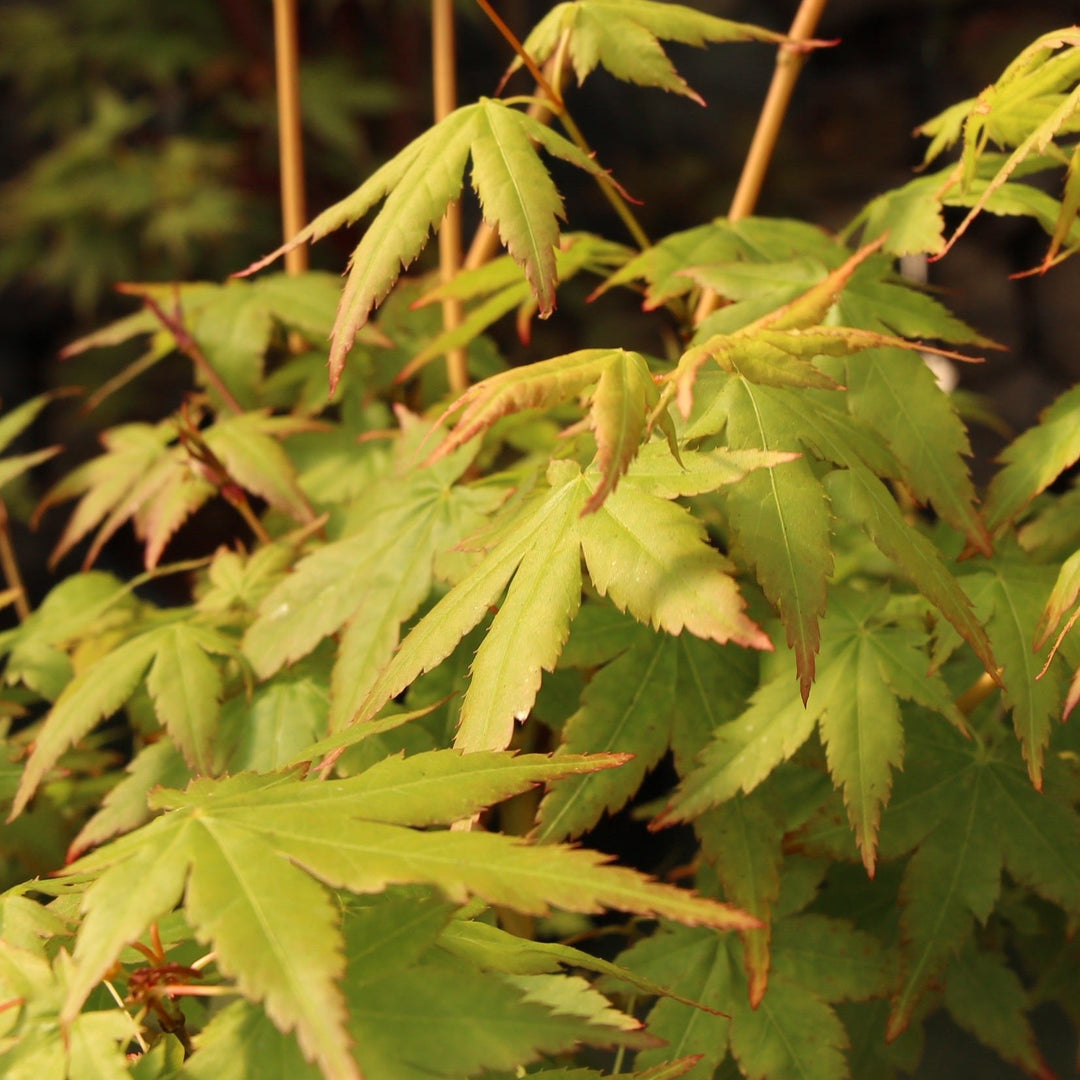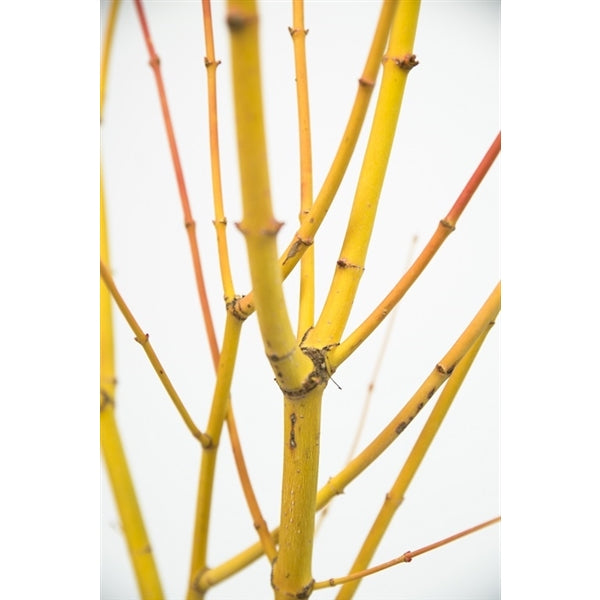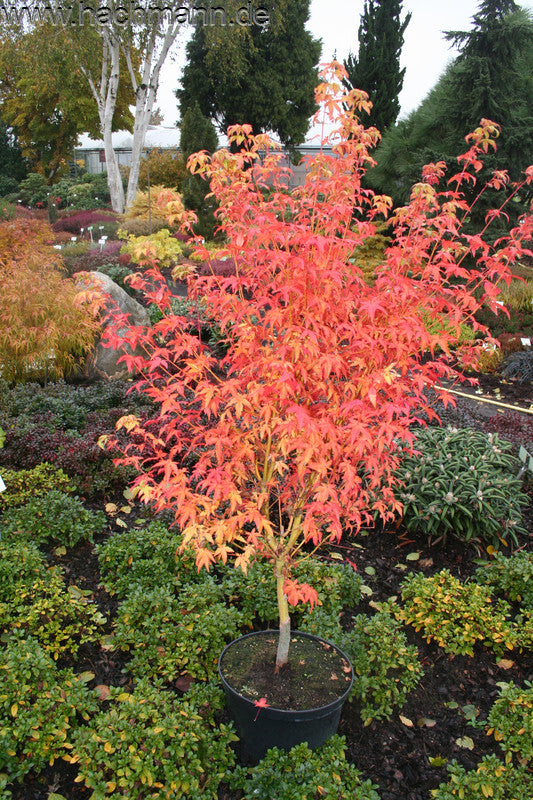 Acer pal. Bihoo
Regular price
€2995
€29.95
Acer palmatum 'Bihoo'

- Description

Potted Acer palmatum 'Bihoo'

Common Name: Japanese Maple 'Bihoo'

Other Names: None

Indoors or Outdoor: Outdoor

Size: 2-3 meters tall and wide
Acer palmatum 'Bihoo'

- Delivery

Delivery Info: We ensure safe and prompt delivery of healthy Acer palmatum 'Bihoo' plants to your doorstep.
Acer palmatum 'Bihoo'

- Characteristics

Mature Size: 2-3 meters tall and wide

Evergreen or Deciduous: Deciduous

Preferred Position: Partial shade to filtered sunlight

Shape - Plant Characteristics: Upright and compact growth with delicate, lacy foliage

Hardy or Not Hardy: Hardy

Diseases: Generally disease-resistant
Acer palmatum 'Bihoo'

- Uses

Uses in Garden: Acer palmatum 'Bihoo' is perfect for adding a touch of elegance to your garden, patio, or landscape. Its vibrant foliage brings color and texture to your outdoor space.
Acer palmatum 'Bihoo'

- Characteristics

Preferred Planting Aspect: Partial shade to filtered sunlight

Is it Frost Hardy: Yes

Fast or Slow Growing: Slow growing, allowing you to enjoy its beauty over time

Pruning Advice: Prune in late winter to maintain its graceful shape
Acer palmatum 'Bihoo'

- Planting Instructions in an Irish Climate

Sowing Time: Spring or early autumn

Instruction - Trench Preparation

Instructions: Dig a trench that is twice as wide and deep as the plant's root ball.

Positioning of Plants

Plant Spacing: Space plants 2-3 meters apart to allow for their mature size.

Pruning Instructions

Instructions: Prune any dead or damaged branches as needed to maintain the plant's health and shape.
Facts About
Acer palmatum 'Bihoo'
Acer palmatum 'Bihoo' is known for its exquisite, finely dissected leaves that change color throughout the seasons, showcasing shades of green, orange, and red.
This Japanese Maple variety originates from the Acer palmatum species, which is prized for its ornamental value.
'Bihoo' is a hardy cultivar that can withstand various weather conditions, making it suitable for Irish climates.
The name 'Bihoo' translates to "beautiful phoenix tail," describing the fiery autumnal display of its foliage.
Enhance your outdoor space with the delicate beauty of Acer palmatum 'Bihoo.' Its graceful presence and captivating foliage will undoubtedly become a focal point in your garden.
In stock, ready to ship

Inventory on the way
We operate our own delivery service within 12km of the garden centre for €15, for this service we can deliver you any item from Windyridge. 
Outside of this radius we out source couriers, we cannot unfortunately ship a lot of bulkier items such as large pots, composts and many of our more delicate living things. 
An Post Delivery, Seeds & books - €1.50
Standard Parcel via An Post* €6.00
Local Delivery, 12km of Windyridge - €15.00
Pallet Nationwide** - €49.00**This will be automatically added to your cart for BBQ's and larger items