Sansevieria bacularis Mikado P8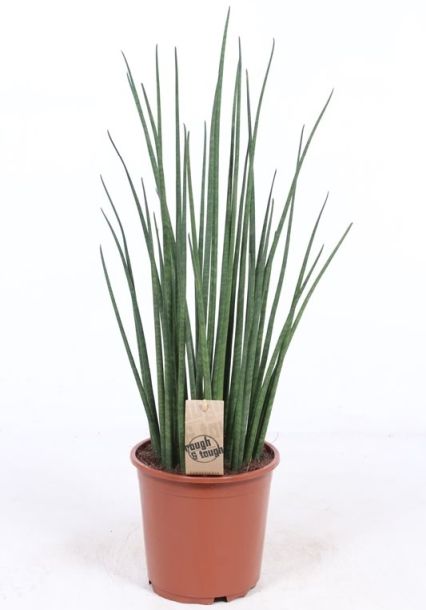 Sansevieria bacularis Mikado P8
Sansevieria bacularis Mikado, also known as Mikado Snake Plant or Skyline Spear Sansevieria, is an attractive and low-maintenance succulent that thrives in the Irish climate.

Height/Spread: Sansevieria bacularis Mikado typically reaches a height of 1-2 feet (30-60 centimeters) with a spread of about 1 foot (30 centimeters). Its upright, cylindrical leaves form a dense clump, making it a compact and space-saving plant for Irish gardens.

Position: This Sansevieria variety thrives in bright, indirect light, making it suitable for both indoor and outdoor environments in Ireland. It can tolerate low light conditions but prefers moderate to bright light for optimal growth.

Soil: Sansevieria bacularis Mikado prefers well-draining soil, making it essential to use a cactus or succulent mix with good drainage properties. In the Irish climate, it is recommended to amend the soil with perlite or pumice to improve drainage and prevent waterlogged conditions.

Flowering Season: While Sansevieria bacularis Mikado is primarily grown for its unique foliage, it occasionally produces small, fragrant flowers on tall stalks. However, flowering is not the main feature of this plant. It typically blooms during the summer months, adding an extra touch of beauty to Irish gardens.

Uses: Sansevieria bacularis Mikado is a versatile plant suitable for various uses in the Irish climate. It is commonly used as an indoor houseplant, bringing a touch of elegance to homes and offices. Its compact size makes it ideal for small spaces or as part of a succulent arrangement. Additionally, this Sansevieria variety is a great choice for outdoor landscaping in Irish gardens, adding a modern and architectural element to the landscape. Its low-maintenance nature and adaptability to different light conditions make it an excellent choice for busy gardeners or those new to plant care.
In stock, ready to ship

Inventory on the way
We operate our own delivery service within 12km of the garden centre for €15, for this service we can deliver you any item from Windyridge. 
Outside of this radius we out source couriers, we cannot unfortunately ship a lot of bulkier items such as large pots, composts and many of our more delicate living things. 
An Post Delivery, Seeds & books - €1.50
Standard Parcel via An Post* €6.00
Local Delivery, 12km of Windyridge - €15.00
Pallet Nationwide** - €49.00**This will be automatically added to your cart for BBQ's and larger items