Houseplant Potting Mix (Enriched with Seramis) 4L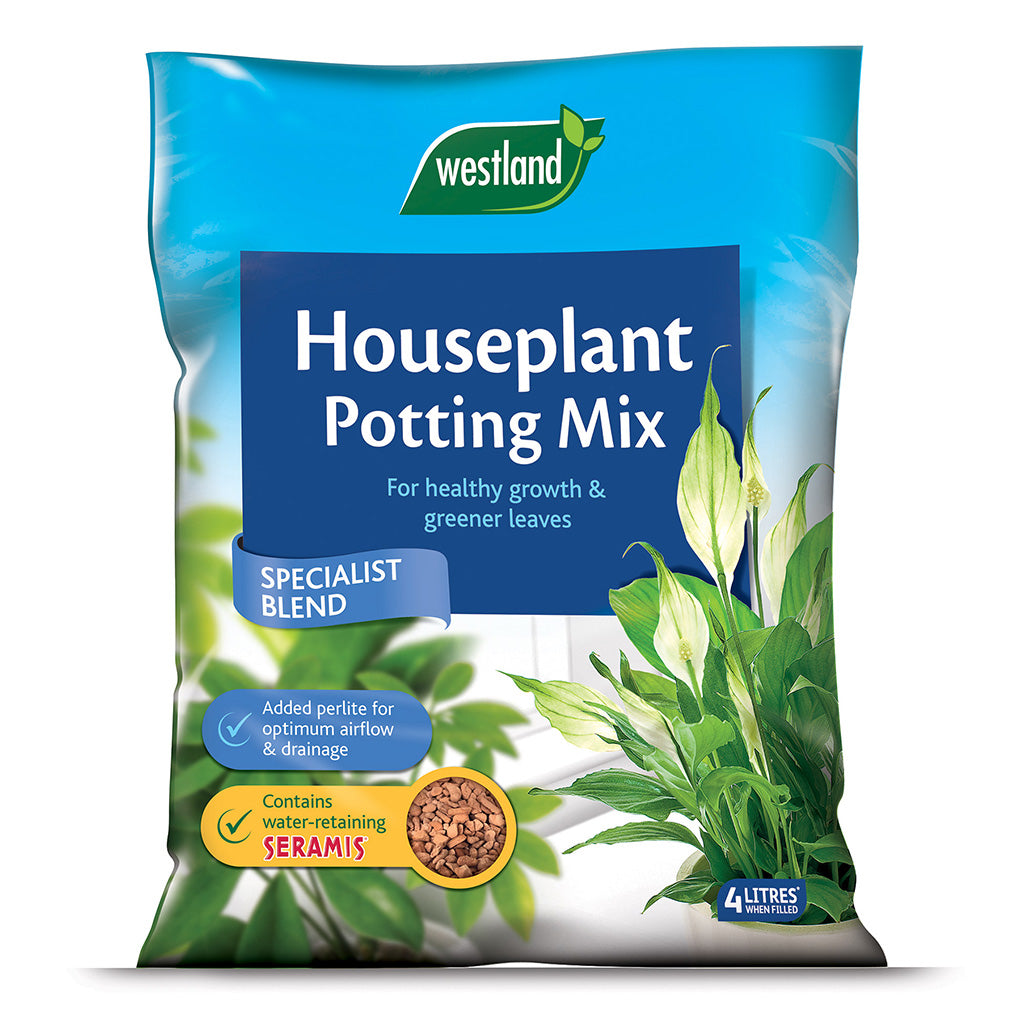 Houseplant Potting Mix (Enriched with Seramis) 4L
Westland Houseplant Potting Mix is a specially blended mix for potting or re-potting most indoor plants including cacti and bottle gardens. Added perlite for optimum airflow & drainage. Contains watering-retaining Seramis. For healthier growth & greener leaves. Specialist brand.
In stock, ready to ship

Inventory on the way
We operate our own delivery service within 12km of the garden centre for €15, for this service we can deliver you any item from Windyridge. 
Outside of this radius we out source couriers, we cannot unfortunately ship a lot of bulkier items such as large pots, composts and many of our more delicate living things. 
An Post Delivery, Seeds & books - €1.50
Standard Parcel via An Post* €6.00
Local Delivery, 12km of Windyridge - €15.00
Pallet Nationwide** - €49.00**This will be automatically added to your cart for BBQ's and larger items