Cactus arrangement 13cm Terracotta Pot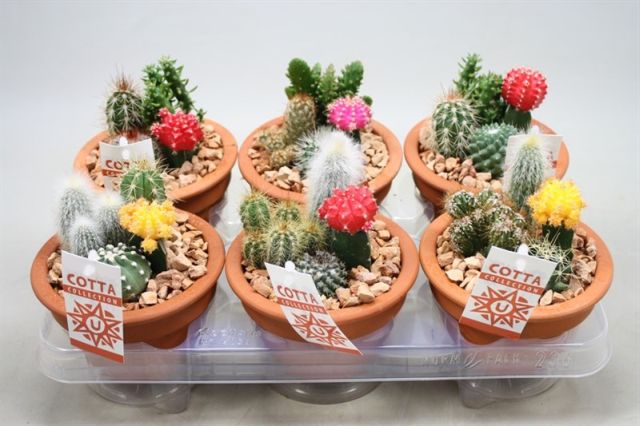 Cactus arrangement 13cm Terracotta Pot
Regular price
€1295
€12.95
A cactus arrangement refers to a curated collection of various cactus species creatively arranged in a container or garden display. This type of arrangement offers a unique and low-maintenance option for adding natural beauty to indoor and outdoor spaces in the Irish climate.

Height/Spread: Cactus arrangements can vary in height and spread, depending on the specific cactus species included. They can range from compact arrangements with low-growing cacti to taller arrangements featuring columnar or branching varieties.

Position: Cactus arrangements thrive in bright, sunny locations in the Irish climate. They require ample sunlight to ensure healthy growth and vibrant colors. Place them near windows or in outdoor areas that receive direct sunlight for a significant portion of the day.

Soil: Cactus arrangements require well-draining soil to prevent root rot. In the Irish climate, it is essential to use a specially formulated cactus potting mix or amend regular potting soil with coarse sand or perlite to improve drainage.

Flowering Season: Some cactus species included in the arrangement may produce colorful flowers. The flowering season varies depending on the specific species, but many cacti bloom during spring or summer, adding bursts of vibrant colors to the arrangement.

Uses: Cactus arrangements serve as eye-catching decorative pieces that require minimal care and maintenance. They are perfect for enhancing the aesthetic appeal of indoor spaces such as homes, offices, or shops. Additionally, cactus arrangements are suitable for outdoor gardens, patios, or balconies in the Irish climate, where their unique shapes and textures can create a visually striking focal point. The low water requirements and hardiness of cacti make them a popular choice for individuals seeking low-maintenance and drought-tolerant plants in the Irish climate.
Low stock - 7 items left

Inventory on the way
We operate our own delivery service within 12km of the garden centre for €15, for this service we can deliver you any item from Windyridge. 
Outside of this radius we out source couriers, we cannot unfortunately ship a lot of bulkier items such as large pots, composts and many of our more delicate living things. 
An Post Delivery, Seeds & books - €1.50
Standard Parcel via An Post* €6.00
Local Delivery, 12km of Windyridge - €15.00
Pallet Nationwide** - €49.00**This will be automatically added to your cart for BBQ's and larger items