Bonsai mix in Jute Bag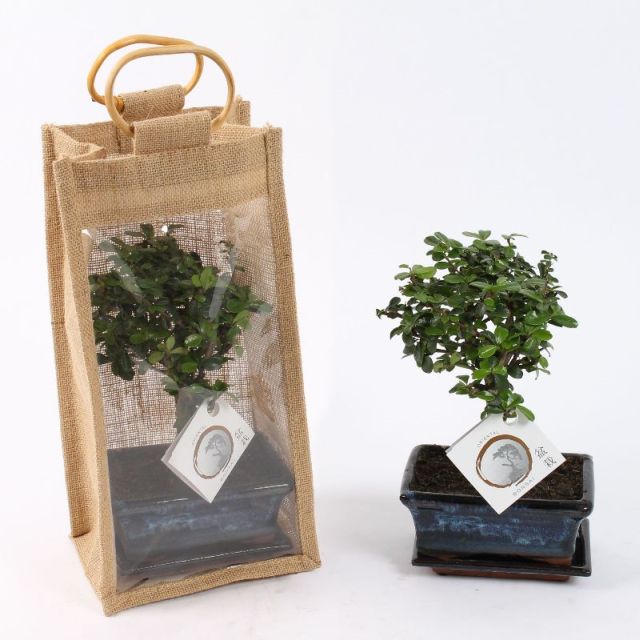 Bonsai mix in Jute Bag
Regular price
€2195
€21.95
Description: Bonsai is trees that has adapted to its environment, i.e. the size of its pot. Many varieties can be grown that way. We stock mainly sub-tropical ones, however, for indoor growing.
Height and Spread: 0.3 x 0.3 m
Light requirement: Grow a bright room with plenty of indirect sunlight. Avoid south-facing windows in summer, however. 
Water requirement: Keep the compost moist at all times. Consistent watering is key. 
Soil: moist but well-drained (Bonsai mix)
Feeding: Every 2 weeks between March and September. 
Minimum Temperature: 8 °C. A constant temperature is ideal, between 8 and 22°C. 
NB: Price per potted plant
In stock, ready to ship

Inventory on the way
We operate our own delivery service within 12km of the garden centre for €15, for this service we can deliver you any item from Windyridge. 
Outside of this radius we out source couriers, we cannot unfortunately ship a lot of bulkier items such as large pots, composts and many of our more delicate living things. 
An Post Delivery, Seeds & books - €1.50
Standard Parcel via An Post* €6.00
Local Delivery, 12km of Windyridge - €15.00
Pallet Nationwide** - €49.00**This will be automatically added to your cart for BBQ's and larger items