Angus & Oink Garlic Butter 200g Rub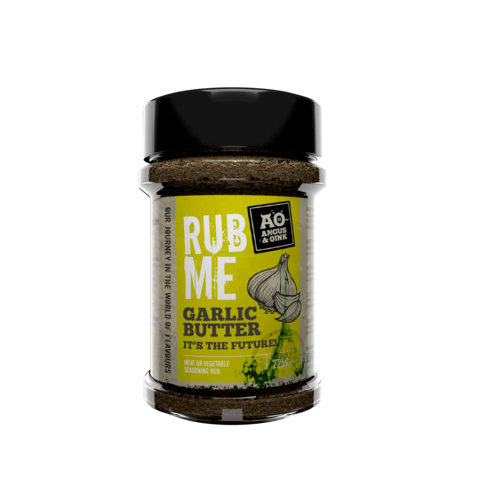 Angus & Oink Garlic Butter 200g Rub
Regular price
€1095
€10.95
Think rich, indulgent Garlic Butter - in a rub! Buttery garlic and herb powers a superbly balanced seasoning for anything that likes Garlic Butter.
Until you have experienced this rubbed all over a spinning rotisserie chicken, and dipped that moist chicken meat into the mouth-watering juices you HAVE NOT LIVED IN BUTTERY HEAVEN!
Delicious on fries, wedges, chicken, turkey, fish, corn on the cobs, homemade popcorn even your Christmas Turkey - roast potatoes. Everything! 
Ingredients (Allergens in CAPS & BOLD)
Salt, Butter powder (MILK), Garlic, Black pepper, Onion, Oregano, Turmeric, Parsley, Marjoram, Silicon dioxide, E621, E631      
In stock, ready to ship

Inventory on the way
We operate our own delivery service within 12km of the garden centre for €15, for this service we can deliver you any item from Windyridge. 
Outside of this radius we out source couriers, we cannot unfortunately ship a lot of bulkier items such as large pots, composts and many of our more delicate living things. 
An Post Delivery, Seeds & books - €1.50
Standard Parcel via An Post* €6.00
Local Delivery, 12km of Windyridge - €15.00
Pallet Nationwide** - €49.00**This will be automatically added to your cart for BBQ's and larger items